Course Summary
Ceramicist Steven McClure will help you to add that personal touch to your Christmas with translucent porcelain gift tags, tree and table decorations. You will be able to easily make beautiful finished porcelain decorations and t-lights with Japanese tissue transfer on gleaming white porcelain.
Please visit CAE Customer Service Centre or phone 9652 0611 to enquire about enrolling in this course
This Bijoux course will focus on a Christmas theme.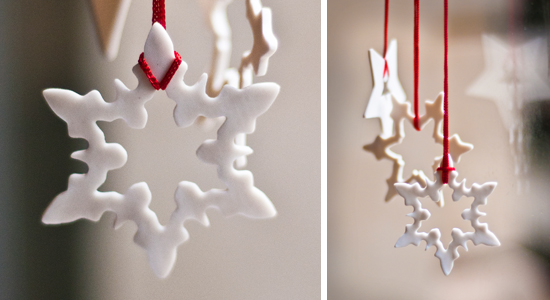 All materials supplied. Please bring the following to the class: notebook, pen, apron or old clothes.
Please note – the pieces you create in this class need to be fired, therefore your work will be ready for collection one week after your course date, your tutor will give you more information about collection during the class. Pieces of work will be kept for 2 months after the course date, thereafter they will be disposed of if not collected.
This course is designed for those wanting to make Porcelain Christmas decorations.
Last updated: December 10, 2017 12:10am