Course Summary
Tutor Mark Dymiotis has a standard suburban size home whose garden is regularly featured in the prestigious Australian Open Garden Scheme. Mark is passionate about home grown vegetables and herbs and will provide simple, cost effective and practical advice so that you can plan your garden all year round – topics include soil preparation, planting timing, support (stakes, trellises), weeding, composting, mulching, watering, storage, companion planting and rotation.
Course Sessions
Saturday, 17th February - 1 class
17 Feb - 17 Feb
10:30am - 12:30pm
Session Fees
$89 / $85 (conc)
Teacher
Mark Dymiotis
Mark Dymiotis discusses and demonstrates key activities for the successful year round planning of your garden.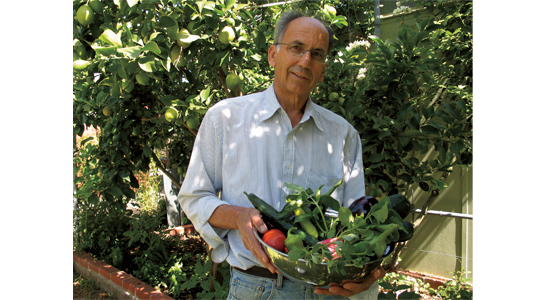 Mark provides information and inspiration for you to plan your seasonal gardening activities with a focus on vegetables and herbs.
No prerequisite; simply an interest in gardening - in particular, vegetables and herbs.
Anyone with an interest in gardening, particularly vegetables, fruit and herbs.
Last updated: December 4, 2017 04:31pm